100% Non-Tech WordPress Blogging for
$0.67

/Day!

Blogging should be Fun, right? Throw your WordPress Technicality on SerpFit, and Enjoy Tech-Free Website that you deserve. Your Blog needs a WordPress Expert.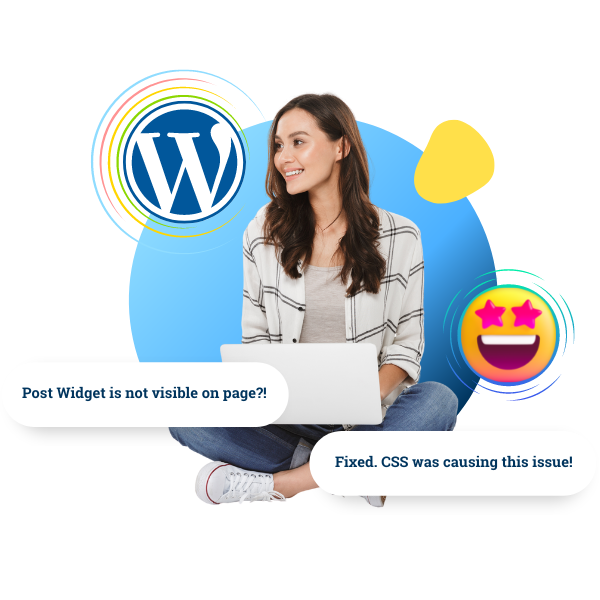 Our Happy Clients
---
I'm very busy, and using SerpFit's service allows me to spend time working on increasing my business's financial success, instead of figuring out detailed website changes and coding. I'm always impressed with Rajan's ability to communicate in a timely manner. He's always very understanding, and kind, and will go out of his way to ensure I'm okay with any changes he makes. This has become essential to my business.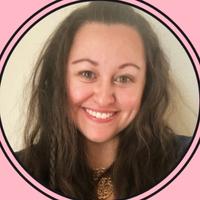 Amanda Brethauer
Numerology Blogger
I began working with Rajan and his team to fix some technical issues with my main website. He was professional, thorough and able to fix all of my problems. I ended up enrolling myself in monthly management and have been very happy with the service.
Siobhán Alvarez Borland
Motherhood Blogger
I've been using SerpFit WordPress Management Service for over a year and could not be happier. They often know about the tech problems before I do and fix them right away!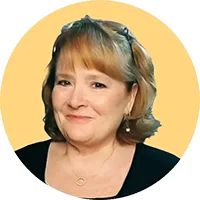 Susan Cooke Ballinger
Personal Growth Blogger
Explore Features
---

24/7 Uptime Monitoring
Unlike other Uptime Services, Your Website will be Monitored from 8 Different Locations around the World, every 60 Seconds. You will get Real-Time Monitoring Page too.

Daily Off-Site Backup
Get Daily Full Website Backup Facility away from Your Main Server. Never lose your hard work with our Two-Layer Backup Service. 1 Click Website Restoration possibility. Just let us know, and we will do it.

Weekly WordPress Updates
One Dedicated WordPress Developer who will Manually Update all the Plugins and Important Theme Updates in Your WordPress Environment.

Vulnerability Check
Hackers are Hard Working. And that is Dangerous for Your Online Business. Get Weekly IP Audits, Malicious Code Checks and IP Cleaning Monitoring.

3 Layers of Core Security
WordPress Websites easy to hack due to Wide Variety Setup Options. We provide 3 Levels of Security Layers (Core, Server and CDN) to Ensure your Data remains Safe and Secure for your Business Growth.

Server Level Management
We are Redefining the Quality of WordPress Management with Server Management, Performance Audits and Speed Analysis. 100% No-Tech Blogging Experience for Our Happy Supporters.

DNS Management
Managing Domain Name and DNS Records seems Difficult? No Worries, We handle and Integrate Best DNS Settings with Secure Redirects and Forwarding Policies.

Monthly Speed Audits
Google and Users want Speed. Your WordPress Websites must load under 3 Seconds to Pass the Tests. We Audit the Performance Every Month to Ensure the Quality Service for your Readers.

Expert Support Benefits
With WPM Blogger and Above Plan, You get 90 Minutes of Technical Tasks Outsourced to us. So, sit back and relax while We Fix the arising Bugs now and then.
Choose Your Plan
---
Simple. Affordable.
Our Affordable Plans come with Everything that you need to Run your Website with Ease.
WPM STARTER
$19.99
Per Month/Minimum 4 Months
WPM BLOGGER
$49.99
Per Month/Minimum 4 Months
Frequently Asked Questions
---
Managed WordPress Hosting is provided by Hosting Companies where they modify their Hosting Servers to make it compatible for WordPress CMS. While this does makes some difference but It will never do critical things like Site Security Analysis and Plugin Audits.

In WordPress Management Service, we assign a Human who is well qualified about WordPress and who can communicate to you. The assigned person can be treated as a WordPress Developer hired for your particular website.

In Managed WordPress Hosting, you get some additional things in your Hosting Control Panel that you still need to deal yourself and learn along the way. But our plans make it a 100% Tech-Free Blogging Experience for You.
Yes. You can contact us and we will change after the end of your current billing cycle.
Due to the nature of this service, we do not allow refunds. Once you enroll your website through our Management Workflow, we assign a dedicated developer who conducts several audits to provide the best configuration for your website. The whole workflow demands usage or several resources, and it holds us from refunding the amount. In case of false transactions, we are open to resolve the issues after going through the situation. You can always use the chat window before making any payments.
In Starter Plan, our support is limited to WordPress Environment only. You will get Uptime Monitoring, Monthly Updates, Daily Backups Setup and 15 Mins of Bugs Fixing every month. This plan is suitable for starter websites which are growing slowly with an aim of monetizing the website in near future.

In Blogger Plan, we deliver WordPress as well as Server (Web Hosting) level management where we plan the growth of your website by configuring best resources for your needs. This plan also comes with Pro-Active chat support (Technical, Non-Technical, SEO or Branding Query) and our expert team member will guide you through all the doubts. It also comes with 90 Mins of Bugs Fixing every month. It is suitable for Professional Bloggers who are growing their business online.

If you are still confused, Chat and Email support is always available.